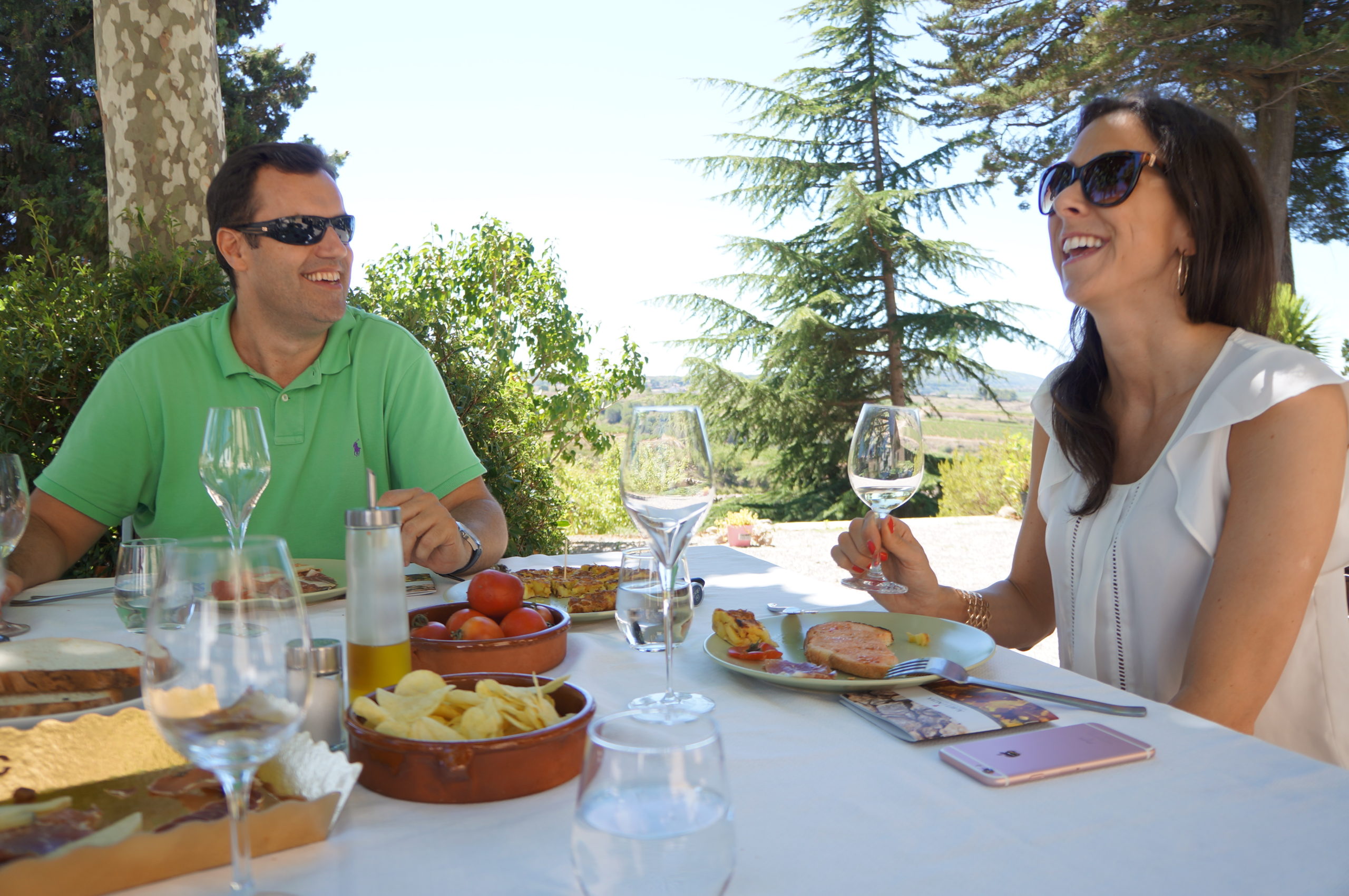 If you follow our blogs and website, you know we love the work that Barcelona By Road does to promote quality tourism opportunities with wine, plus many, many more. Marc Farré Escofet is the owner and man behind the concept and some of the most interesting trips available in Barcelona. Wine tours? Check. Wine tour with a super car? Check. Historic tours in Barcelona? Check. Private gastronomy tours? Check.
Here's my 9 questions with Marc, talking about his inspiration behind the company, his love for wine, and love for all things from his home region. Read away!
What was your inspiration to launch Barcelona By Road? 
Having worked for many years as an export manager, I had the privilege to travel around the world, discovering different cultures. It was in one of those business trips – back in 2008 – I was in Beijing doing a whirlwind tour with one of my partners, who wanted to spend the weekend with his family, after 3 long weeks of touring. So, I decided to hire the services of a luxury car with a guide to visit The Great Wall of China. After this great experience I started thinking in the near future to offer something unique in my hometown Barcelona. That thought stayed with me after my return for 5 years. Then, decided to establish Barcelona By Road in 2013. We design luxury wine experiences for private groups and events, dedicated to foodies and wine lovers. We craft them to pair well with slow food events and cultural immersion.
Marc Escofet at The Great Wall of China in 2008
You have a passion to share the best of Barcelona – how do you choose where to take visitors?
I wasn't appreciating the beauty of my city, until I moved for one year to the United Kingdom back in 1997. I love British culture, but I was missing the lifestyle, climate, gastronomy and architecture of Barcelona. On my previous jobs, I was hosting customers and partners from all over the world. I loved taking them to nice restaurants offering prime dishes, mixing traditional Catalan recipes with touches of international cuisine, and always paired with excellent local wines. So that said, I choose family owned wineries, with whom I have now a strong friendship achieved after years of collaboration for my clients. They treat our clients as we like them to be treated, as special guests and not just customers!
Food & wine tasting at Albet i Noya Winery (Penedés)
What has been your most memorable client experience?
Thankfully, the vast majority of our guests are so easy going and relaxed, they just allow themselves to enjoy and savour every minute of their chosen experience with us. I remember one couple form Miami (Florida), who picked our Priorat Wine Tour (one day trip). They were just great fun, real wine lovers, with whom we had a blast day in Priorat. First, we visited one of my favourite wineries Mas Martinet (one of the 5 pioneers of the new winemakers in Priorat from the late 1980s), where we enjoyed a wine tasting on top of a hill within their vineyards, overviewing the breathtaking Priorat landscape. We stopped for lunch in one of the smallest restaurants in the area as I am good friend with the chef, a future Michelin Star if I can say…. On our way back to Barcelona, we did sort of carpool karaoke (like James Corden….). These are the days that make my job really worthwhile!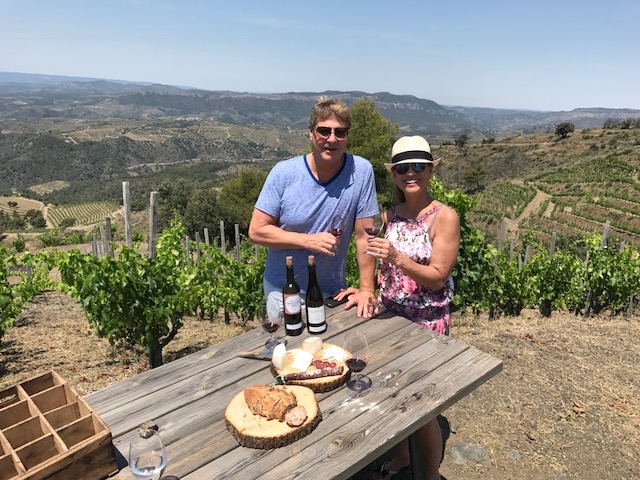 What's your favourite wine – red, white or rose and why?
I am passionate about red wine, full bodied syrah, cabernet sauvignon, grenache, pinot noir grapes, you name it! I'm also a true meat lover, and to me a mineral red wine pairs perfectly with a fillet mignon, or maybe kobe meat that melts in your mouth. Boy, I'm starting to salivate! hahaha! Mind you, I recently discover in a restaurant in Barcelona, by the priceless assistance of their sommelier, that a white Priorat like Clos Nelín by Clos Mogador is a serious option for red meat, due to its strength, or even a sherry wine. Being a wine lover myself, I enjoy also white and rosé Wines, here one of my classics – no doubt about it – is Chateau d'Yquem Sauternes. A great pairing with cheese, fondues, and so on.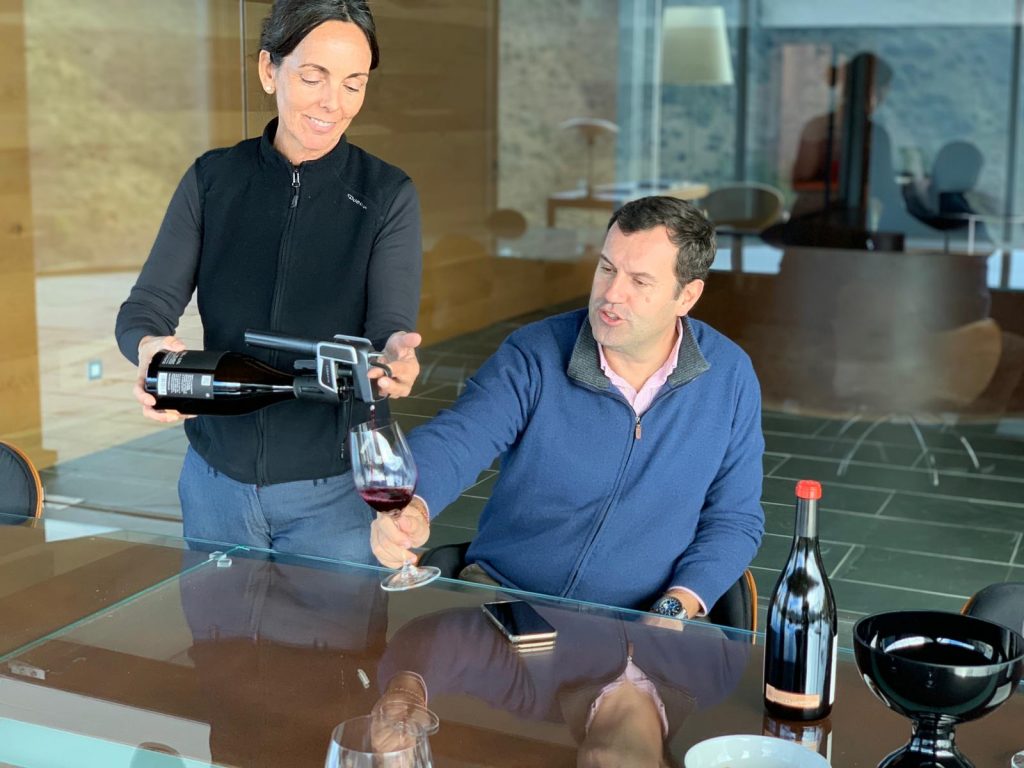 If you could share a bottle of wine with anyone famous (dead or alive) who would it be and why?
Music is one of my passions (I am a frustrated guitar player myself), so I would be the happiest man on earth sharing a bottle of wine with Roger Waters & David Gilmour, the two souls of Pink Floyd. They are of my two favourite bands along with The Cure. I would ask them about their masterpiece "The Wall" and just thank them for contributing so much to the history of music. I reckon in the next centuries Pink Floyd will be considered as classical music, as we consider Beethoven or Mozart now. With the effluvia of the wine, I'd beg them to do a last and definitive reunion of the surviving members of Pink Floyd to do a World Farewell Tour. That would be a dream come true!!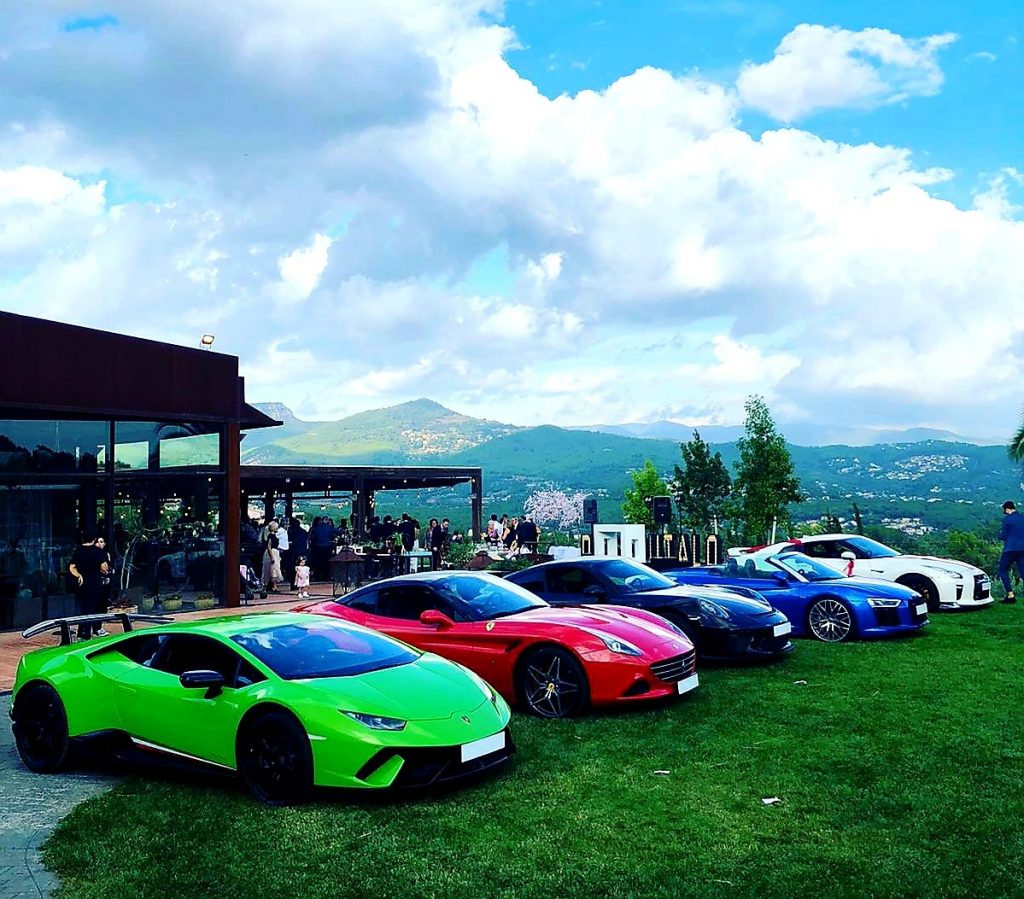 If you could share one thing with the world that makes Catalunya unique, what would that one thing be?
Wow, that's a difficult question! Catalunya is a welcoming, advanced land full of hidden places where exploring wild beaches with pristine water, tranquil forests, historical monuments dating from medieval times, the Roman Empire, and the Modernism architecture by Antoni Gaudí. Catalunya is a great place to live or visit, thanks to our richness in culture and history but above all, its gastronomy, to me, makes a difference. Besides the many Michelin starred restaurants, we have other chefs offering exquisite local cuisine where you can savour the traditions, fusioned by new recipes, at affordable prices. Also, if you are an outdoor type, here you have a wide variety of amusements. There are water sports in the sea and up to the Pyrenees Mountains (skiing, rafting, canyoning, climbing and much more).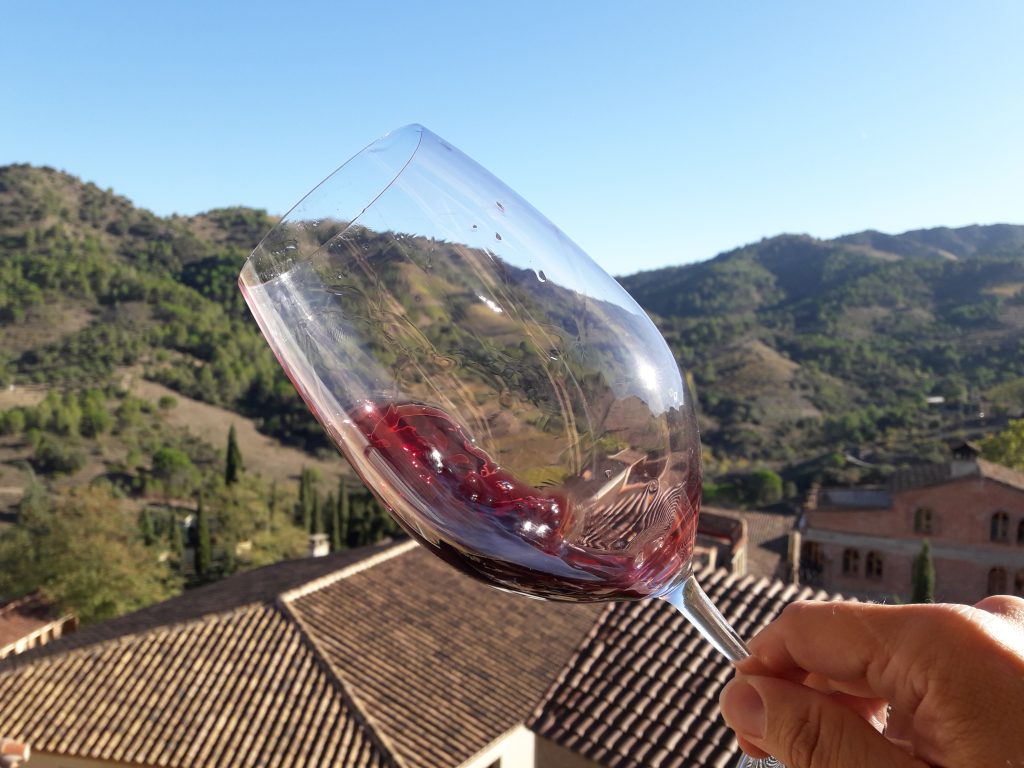 What is one of your favourite Catalan wines?
If you allow me I will pick three wines (although the list is endless). Priorat is my country's favourite wine region. It's quite difficult to choose only one, so I'd go for Camí Pesseroles or Els Escurçons by Mas Martinet. The winemaker Sara Pérez uses very innovative systems keeping the natural environment of their ancestral vines. Very close to Barcelona, we have the Penedés wine region, where I'd definitely go for Hisenda Miret (100% Grenache), by Parés Baltà winery, the two oenologists, who are sisters-in-law, are really passionate & expertise on wine making process.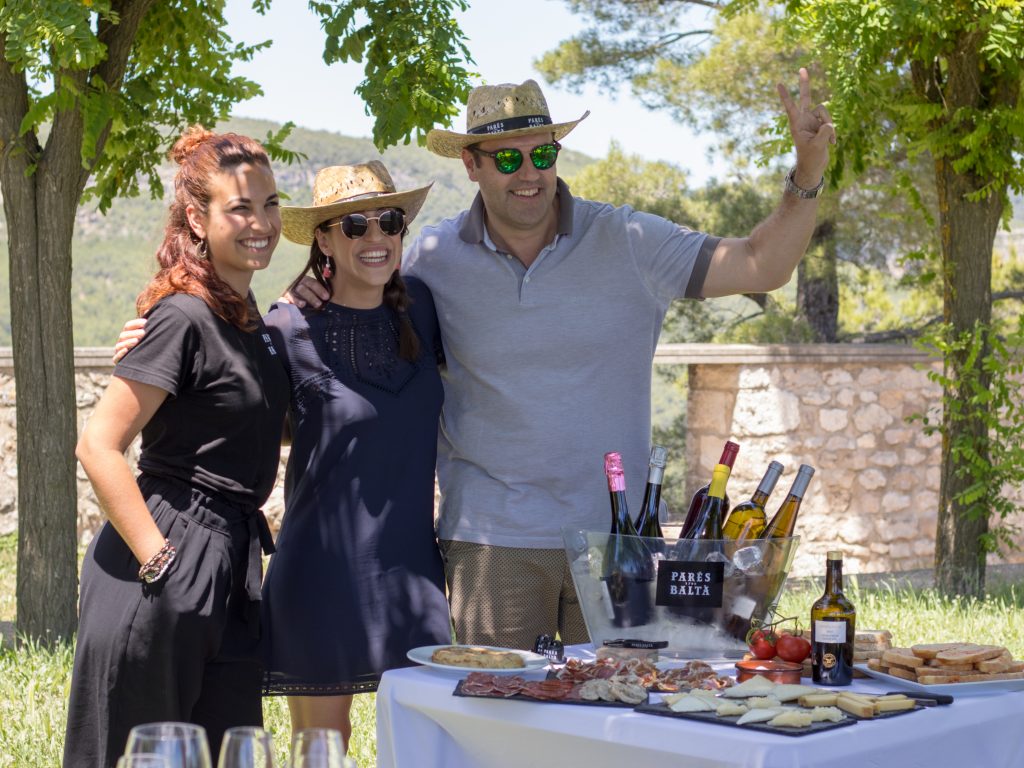 Where is the wine region in the world you love to go for wine, that you have not experienced yet?
Believe or not, even though I have been three times to San Francisco, for some reason or another, I still haven't visited Napa valley!! Yes, I know, it's a sin!! So, on my next trip to California I will definitely arrange for some days exploring Napa & Sonoma wineries. Let me point out, that I had the privilege to visit New Zealand in 2008. To me, it is the most beautiful country on the planet, and I discovered their awesome wines, especially the whites, in Hawke's Bay and Marlborough.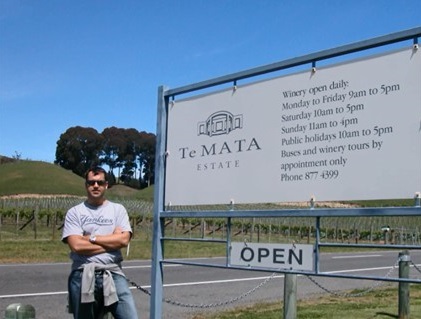 Where is your favourite place to enjoy a glass of wine?
To enjoy a good glass of wine (or more) it is always important to share it with good company. A place? I would choose a nice view by the sea, the time would be at sunset, my preferred time of the day. For that I will always choose my island of Menorca, where I spent most of my summers when I was a kid. A real paradise in the Mediterranean Sea, nothing to envy to Caribbean at all.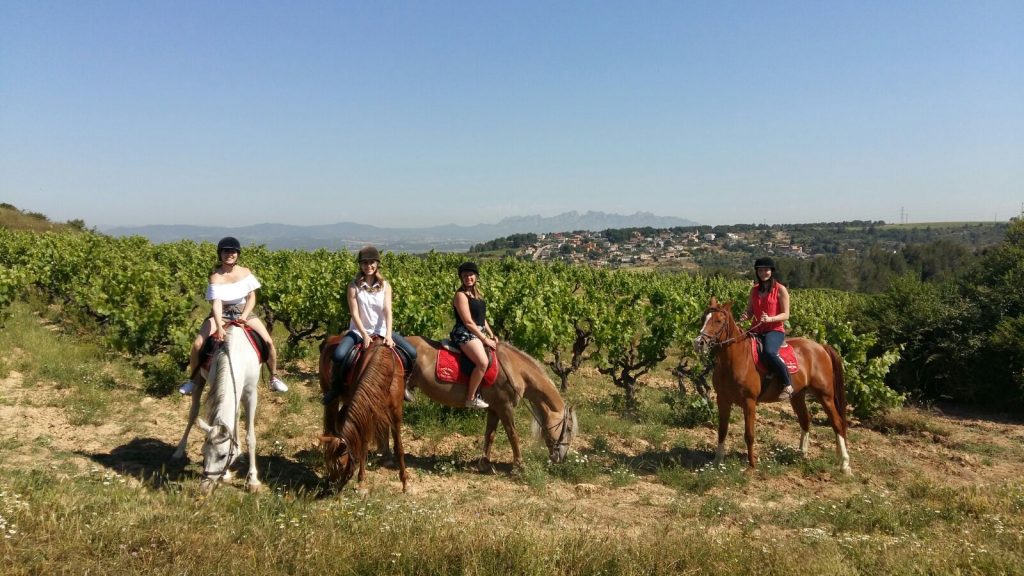 Cheers everyone & come visit Barcelona, we will take good care of you!!
0