OUR MISSION
Barcelona By Road offers authentic experiences for our guests whilst you discover the city and its surroundings. Having a dynamic team of official guides and partners, we are able to design unique tours and tailor-made experiences around your specific requirements.
Our commitment is to ensure each visitor discovers not only the grand, world-famous sites, but also places that are off the beaten track making you feel like a local for a while, rather than just another tourist. At Barcelona By Road you will be treated as a friend, WE ARE YOUR HOSTS IN TOWN!!
Enjoy the most of it during your stay, so you can share great experiences with your friends.
Our Team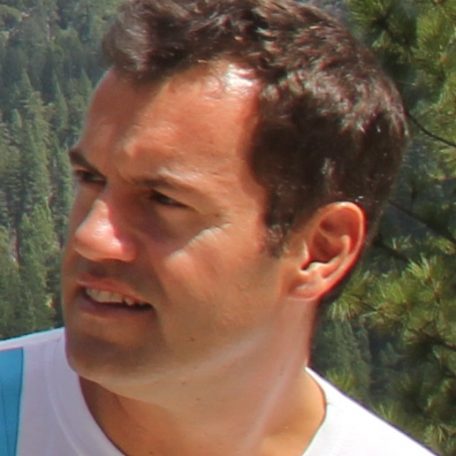 Marc Farré-Escofet
CEO & Founder
Hello, my name is Marc Farré-Escofet! I am a native of Barcelona, passionate about travelling and fully committed to showing you the very best my city has to offer. In my spare time I enjoy hanging out with my family and friends, in winter I am often found in the nearby Pyrenees skiing or practicing other winter sports. When summer comes, my other passion is sailing, which gives me the opportunity to explore the many coves along the Costa Brava and, if I'm lucky, to catch and eat some fine fish… With a background in Marketing, and having worked as an Export Manager for many years, I have had the opportunity to travel around the world, to meet colorful people and to learn about their cultures. I am also very fortunate to be well connected in the local tourism industry. Thanks to these experiences and my deep interest in the world of tourism I established Barcelona By Road, with an "Open Minded" vision to visitors.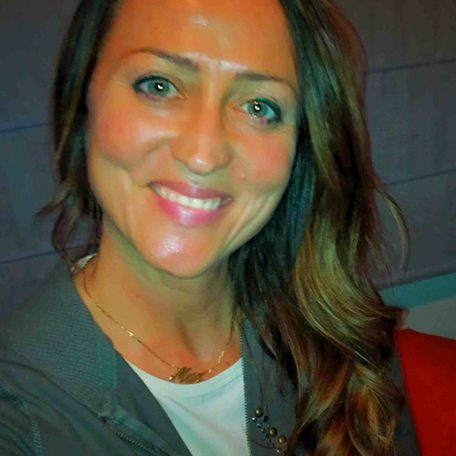 Mar Ramírez
Tour Guide
Hello, my name is Mar! I have been licensed as an official guide in Catalonia since 2001. I have a degree in tourism and in some way or another, my entire career has always been related to my degree.First, at the Olimpic Committee in Barcelona in that magical summer of 1992. Later, working for an international travel agency with responsibility for incoming services,  events and incentives. Also, I worked for many years at the Barcelona Airport as a supervisor and duty manager for different international airlines. And at the same time combining all the above with my other passion, the love I have for my city.I enjoy giving guided tours and showing my clients all the treasures that Barcelona and it's surroundings have to offer. I am an active, open minded, positive person and enjoy interacting with people from different cultures. I also love going to gym, travelling to other countries, knowing other people, cultures and traditions.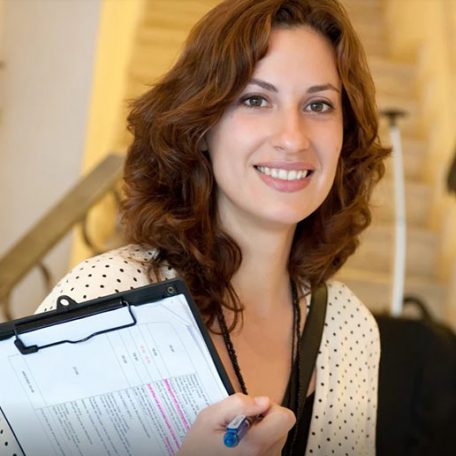 Anna Díaz
Tour Guide
Hello, my name is Anna Diaz! After 7 years working as an official tour guide, I just can say that I love It! I have been licensed as an official guide in Catalonia since 2009. It is wonderful to have the chance to involve people in the history, architecture, local culture, food and charms of the beautiful and vibrant city where I live in, Barcelona. My personal interests are architecture, nature, sports, wine and food. As a tour guide I am enthusiastic, lively and full of energy, ready for any kind of tours and activities.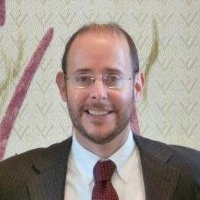 Anthony Jacobson
Tour Guide
Hello, my name is Anthony Jacobson originally from Oklahoma City. My father was from Albany New York and my Mother was from Toledo Spain. While I have been coming to Spain to visit relatives all my life, I decided to move here in 1992. Showing people my city and country is a joy for me. The history and art of Barcelona are very interesting. That is why I explain what is going on and what went on so you can appreciate what you are seeing. Also I try to give you a feel of what society is like now in Spain.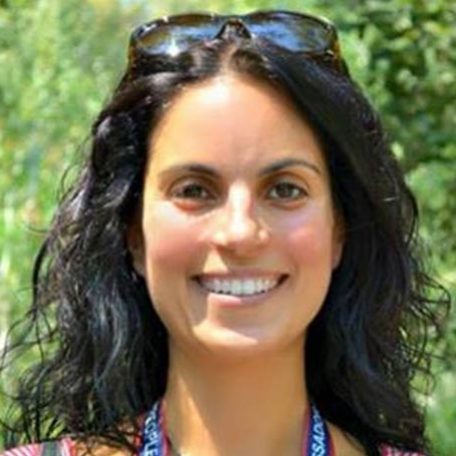 Ester Egea Morales
Tour Guide
Hello, my name is Ester Egea Morales! I am a licensed tourist guide and an enthusiast of Barcelona, my hometown, culture, history and anything related. Born in Central Catalonia I am passionate to travel, to learn languages and different cultures. This is why since I my childhood years I started learning English and German as well as living abroad in European countries: Germany, Austria and Scotland. Diploma in Tourism and designated as an Official Guide of Catalonia, I have a wide experience in guiding groups travelling to Europe. But to me there is nothing like the feeling of being at home, and that is why I love to show Catalonia, especially its capital, with the enthusiasm of those who live and feel their land. I am more than pleased to share all that in a professional and relaxed way, giving the change to enjoy everything that Barcelona and Catalonia has to offer.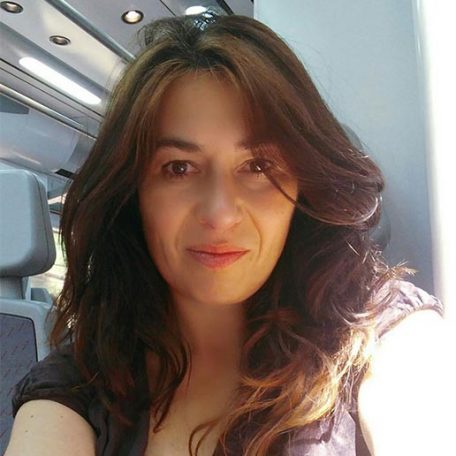 Olga Rubio
Tour Guide
Hello, my name is Olga Rubio! I am 39 years old, born in Barcelona, I love travelling, children and above all tell stories, I adore the adrenaline of outdoor sports, the adventure, play and party with Friends. I have a Diploma and official Licensed Guide, thanks to my career and my family I am fluent speaking English and Norwegian (my husband is from Norway…), besides my mother tongues Catalan and Spanish. Besides I have several Master Degrees in different areas Tourism Innovation, Museums, and others related with travel and tourism. Being a mother I am quite used to lead guided Private Tours addressed in particular to Family and Kids, but also bigger groups. Any group is welcomed! My biggest satisfaction is to share my knowledge with anyone visiting Barcelona to have their own experience full of history and richness.
Why choose our team?
TAILOR-MADE EXPERIENCES
All our Barcelona Private Tours, Wine Tours and Day Trips can be tailor-made according desires and needs of each customer. We are continuously expanding our services to offer our clients the best options to enjoy the most of it their holiday and travel experiences.
PERSONALIZED SERVICE
Our team is experienced in local Enotourism and we take a personal interest in all our clients satisfaction and take great pride in the loyalty our customers are giving us. We personally check all the small details, which will make your holiday special and stress-free.
BEST PRICE GUARANTEED
Barcelona By Road Tours have no extra hidden costs. Our goal is to offer all our packages with no trickeries. So we do not charge additional fees and aim to provide the best rates possible. We are planning your holiday with the finest attention to detail at the best value.
What Customers Say
I recently organised my best friends hen weekend to Barcelona. She is an avid rider and loves her wine so when I found this tour online I was thrilled. The tour exceeded my expectations. Anna (our tour guide) was super and looked after us so well. She picked us up in a mini-bus and drove us to where we would do the riding. This was a wonderful experience through beautiful serene countryside. The horses had very good temperaments and were clearly well looked after. The winery we visited was a small independent organic eco winery that produce some stunning wines. We were shown around before the tasting and the tour was so so informative, engaging and warm. We left feeling rather merry and having purchased quite a lot of wine and were dropped back to our apartment having had a lovely day.

My wife and I recently spent 5 days in Barcelona. We wanted to tour the Dali museum and booked a private tour through our hotel (Casa Fuster). We couldn't have been more pleased. Marc (one of the owners) was our guide and he was extremely pleasant and well informed. Even took us on a tour of a medieval village along the way. We stopped for a great lunch at a seaside fishing village right on the water! I would HIGHLY recommend these guys for your private tour!

Mark accompanied 5 guests and myself on a wonderful horseback tour through a local organic winery. Transportation was included so we didn't have to worry about a thing.The horses were very well mannered and even my mother was very comfortable on the horseback ride through the vineyard. We also had a private tour of the winery which was very informative and the winery guide was an absolute delight. The tour also included lunch and wine tasting at a picturesque shaded table overlooking the vineyard. This was a memory I will always cherish. Mark does a great job of planning unique trips that help you get to know the local culture and history.